Organizers, Artists Brave Cold to #FightFearBuildPower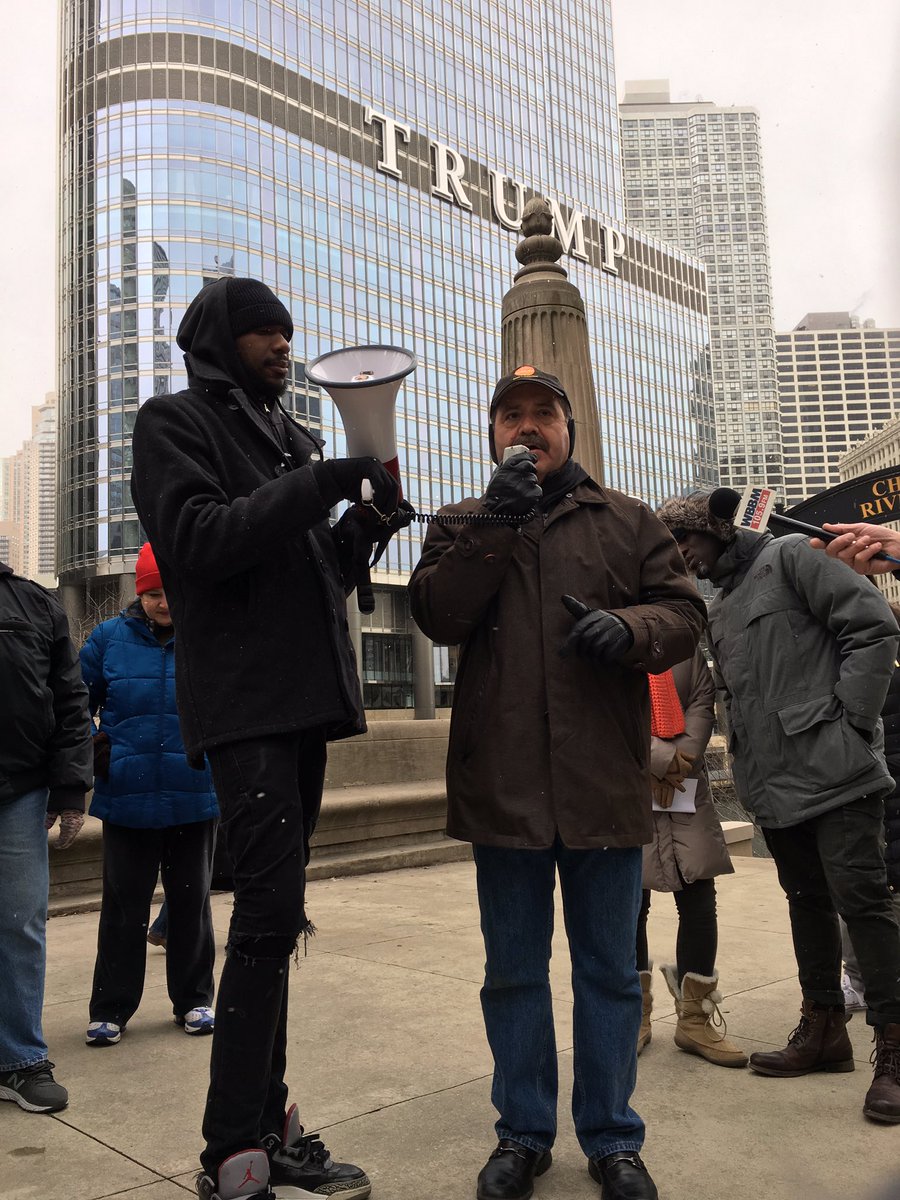 Despite freezing temperatures and strong winds, organizers, activists, artists and committed families gathered near Trump Tower for #FightFearBuildPower: Refugee Remix Rally last Saturday to collectively lift up the voices of refugee and undocumented communities. Commissioner Jesus 'Chuy' Garcia reminded the crowd to stay vigilant against individual acts of oppression, while Fr. Michael Pfleger linked the cold weather to the harsh conditions that asylum-seekers of all backgrounds face on a daily basis while seeking justice and stability for their families.
Inspiring artistic expression accompanied the powerful words of support from various community leaders. Syrian-American vocalist Bassel Almadani, along with his band, The Supernaturals, performed a compelling piece based on his relatives' experience trying to escape war. Libyan-American rapper Khaled M. shared a piece on the struggles his father faced emigrating to the U.S.
The #FightFearBuildPower event series allows IMAN to continuously connect the narratives of those facing injustice and marginalization, and we urge you to stay connected to the effort by joining the thousands of people nationwide who've signed the #FightFearBuildPower Pledge. Thank you to all those who attended the rally, followed the action on social media, helped spread the word throughout your networks and continually keep IMAN's work in your prayers.
#FightFearBuildPower: Refugee Remix Rally was presented by IMAN, sponsored by Zakat Foundation of America and co-convened by Equal Voice Action Network and the United Congress of Community and Religious Organizations (UCCRO), with special support from the Catholic Theological Union.