Atlanta ReEntry Work Making Holistic Impact
Along the way toward transforming its first construction project into what will be IMAN ATL's new headquarters, the Atlanta Green ReEntry cohort enriched their program experience through career development workshops and weekly gatherings dedicated to spiritual nourishment.
In keeping with Green ReEntry's core values of financial stability and empowerment, the cohort attended trainings at Tarchitects LLC, an established architecture firm in the heart of Atlanta. The brothers participated in daylong sessions focused on the ins and outs of project management, learning best practices regarding budgeting, proposal developments and collaboration strategies.
This past year's long days of work and study were balanced with weekly gatherings geared toward spiritual growth. Following Saturday morning prayers, the Green ReEntry brothers joined fellow community members to reflect upon reminders of the importance of embodying genuine, noble character traits. Breakfast and continued conversation follow each weekend's sitting.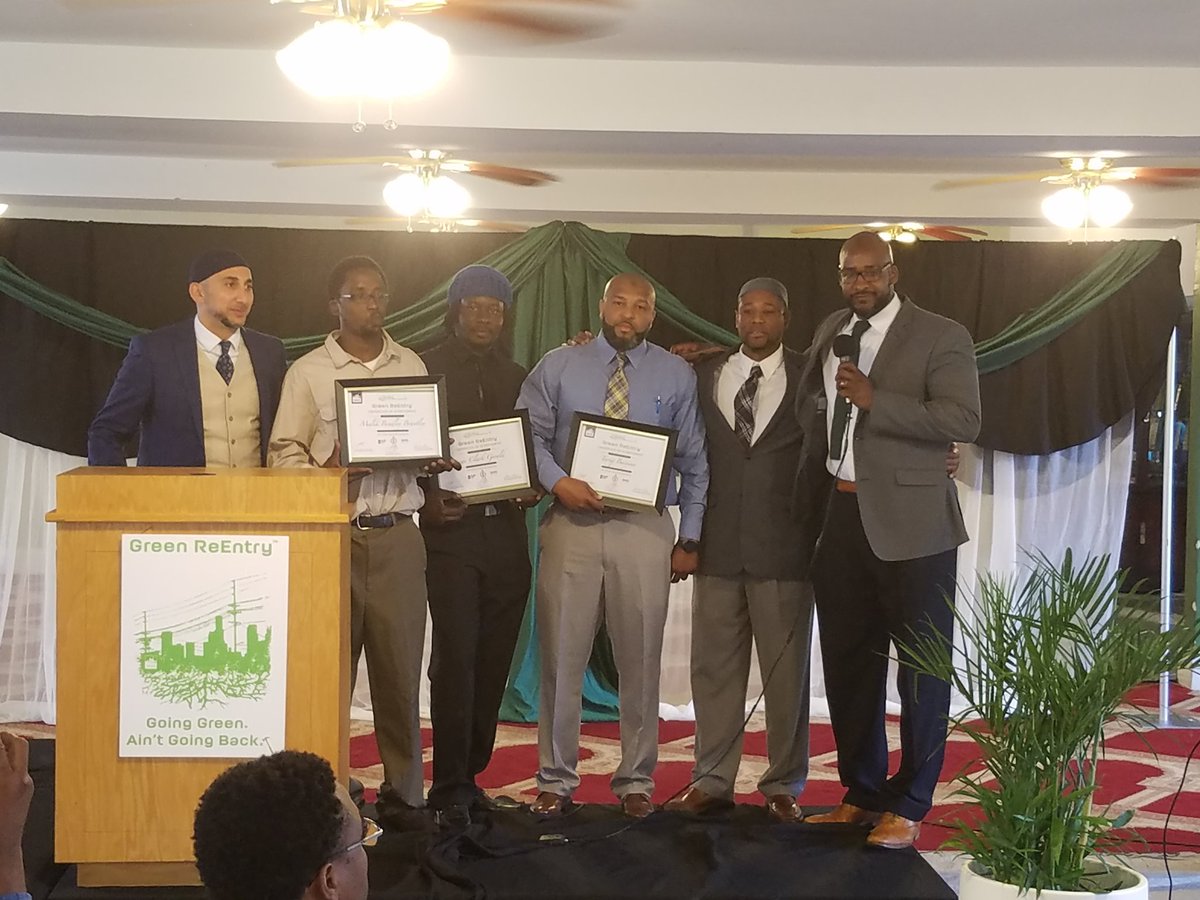 On May 21, IMAN staff, Advisory Board members, and supporters from the larger Atlanta community gathered to celebrate the accomplishments of this first Green ReEntry cohort as they graduated from the program. Their hard work has laid a sturdy foundation for future participants returning home to beautify their communities and realize success in their individual lives.
Be sure to follow IMAN Atlanta on Facebook for the latest news and updates, and keep the entire Green ReEntry cohort in your prayers as they continue to change, serve and inspire!