Trainings Engage Emerging Organizers in Chicago & Detroit
This year, IMAN's Community Organizing Training returned to Catholic Theological Union in Hyde Park, where 40 leaders gathered to strengthen their understanding of concepts and skills for making change in their communities. This year's training participants brought together longtime IMAN leaders from our Green Reentry and our organizing campaigns, and included leaders from across Chicagoland and from out of state, working on a range of issues in their communities.
In addition to IMAN's standard modules focused on the importance of knowing and sharing our stories, relationship building, self-interest, and power, this year's training highlighted the connection between organizing, the arts, and mental health, which has long characterized IMAN's holistic model. PHENOM, a longtime IMAN arts leader, performed pieces on power and community building, and Licensed Clinical Social Worker Suzanne Chopra led modules around the importance of goal setting and self care.
At the same time the trainees were forging common bonds in Hyde Park, the tragic events in Charlottesville were polarizing the nation. Witnessing the chaotic violence in Virginia's streets served as a stark reminder of why holistic spaces like IMAN's Organizing Training and Grassroots Power Hour are essential to establishing a truly beloved community.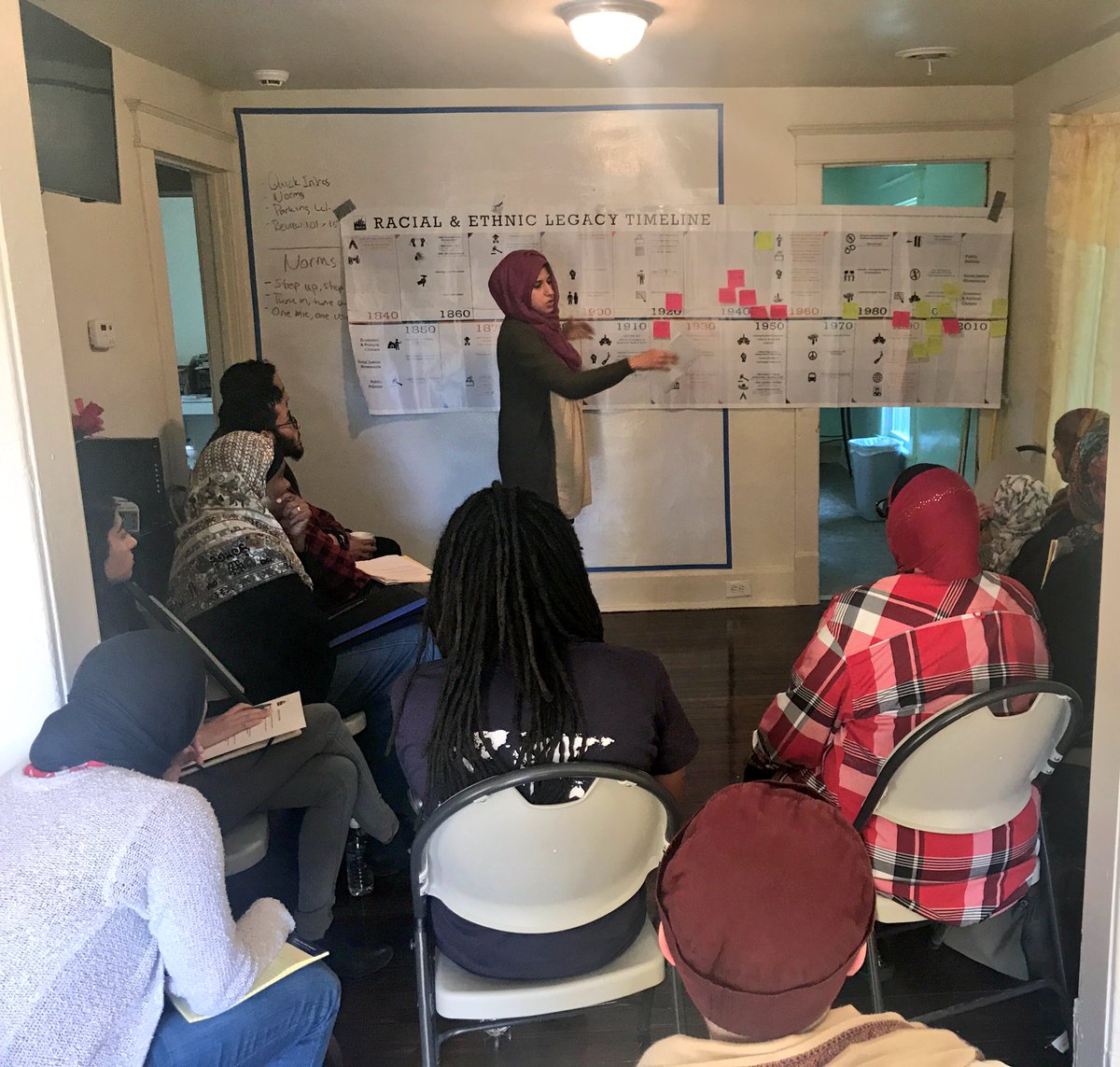 A couple weeks after the training in Chicago, IMAN organizers traveled to Michigan and facilitated a special, daylong workshop for leaders from grassroots partner organization Dream of Detroit. The session emphasized the importance of understanding shared narratives, and contextualized key IMAN organizing principles around issues of housing and other campaigns that Dream of Detroit leaders are currently engaging.
God willing, organizers will continue to spread IMAN's model to leaders throughout Chicago and across the country. For more information on IMAN's organizing efforts, contact Senior Organizer Shamar Hemphill at shamar@imancentral.org