Path to Restoration Bill Pushes Ahead
On April 11, dozens of IMAN leaders and Green ReEntry brothers traveled to Springfield in a demonstration of solidarity and advocacy for issues that are impacting our communities.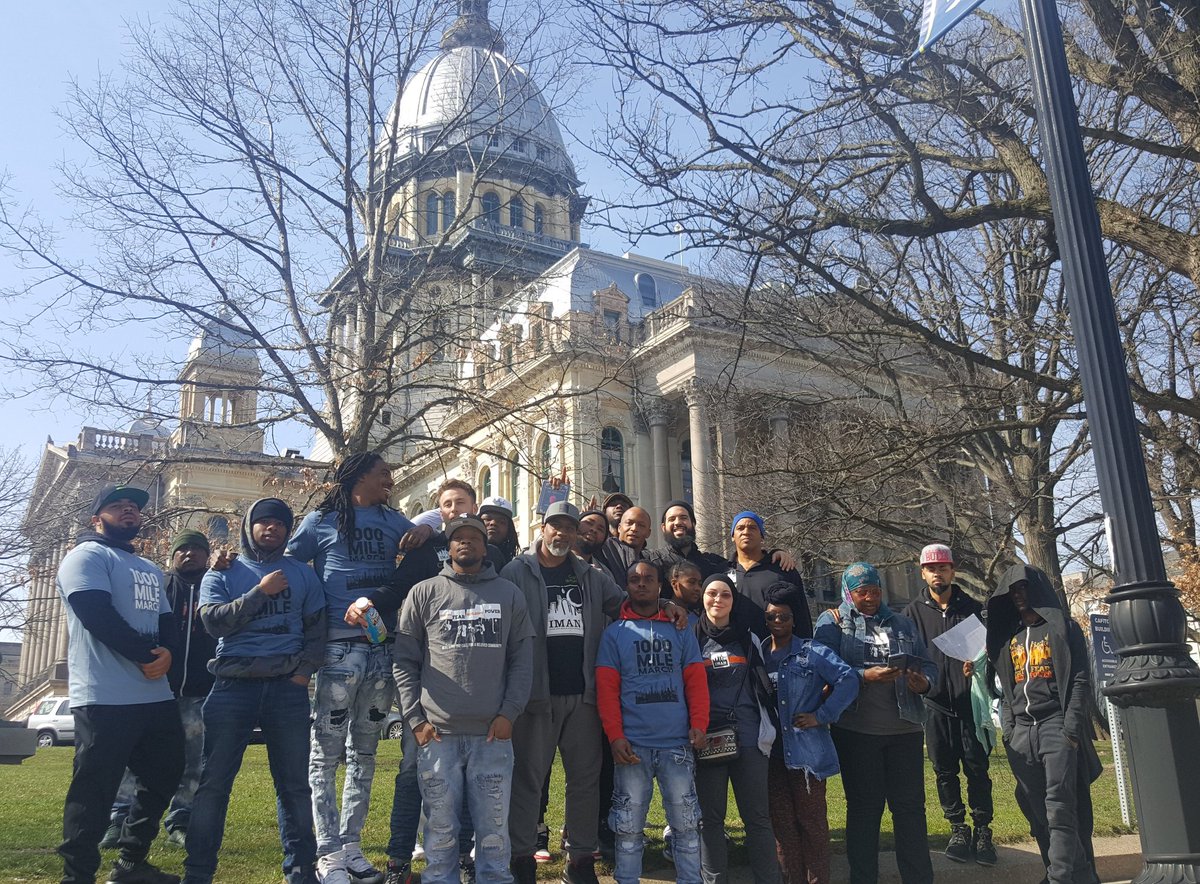 The group joined hundreds at the State Capitol for 2018 Illinois Muslim Action Day, organized by the Council of Islamic Organizations of Greater Chicago (CIOGC), to meet with legislators and discuss the Path to Restoration Bill (SB 3489), among other policies and Illinois legislation.
Organizing leaders and Green ReEntry brothers talked with state senators while advocating for criminal justice reform including the Path to Restoration Bill, which proposes several amendments promoting transparency within the Illinois registry system tracking individuals convicted of violent crimes against minors. The bill passed out of the Criminal Law Committee 7-2 on April 10th, the evening before the Action Day.
The momentum from the passage of the bill continued through negotiations with the State's Attorney's office, whose full support was needed in order to help move the bill along. After gaining the much needed support of the State's Attorney's Office and the Department of State Police, Staff Attorney Aaron Siebert-Llera returned to Springfield to testify again in front of the Criminal Law Committee where SB 3489 passed out of the committee 9-0. The bill has since passed out of the Illinois Senate 50-0 and moved to the House during the last week of April.
State Representative Will Guzzardi (D-Chicago), who is the primary House Sponsor, completed the first reading and the bill has been assigned to the Rules Committee. The Path to Restoration now must make it out of committee and through two additional readings before being voted on by the full House. The hard work of our organizers and leaders coming to the table has produced satisfactory amendments, making SB 3489 a viable bill and one that has the support of Democrats and Republicans. Passage of the Path to Restoration bill is one of the first steps in our long range vision of broader criminal justice reform and an exciting component of our quickly increasing legal work here at IMAN.