Usama Canon & Brother Ali at IMAN Eid Celebration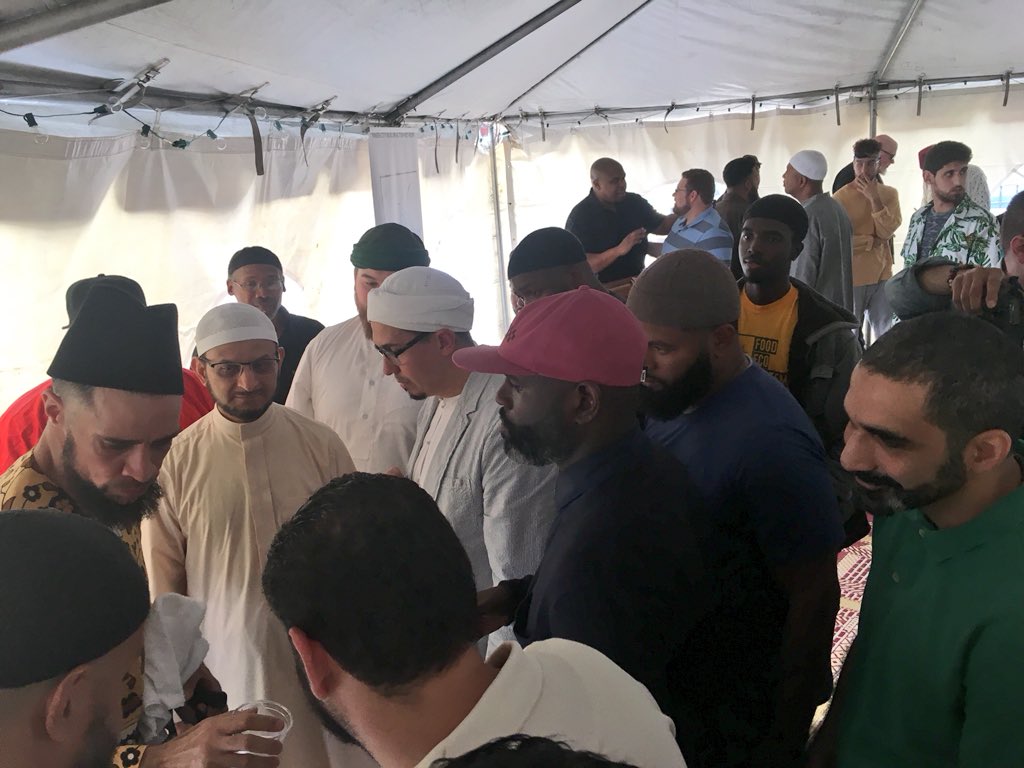 As millions of people gathered for the sacred Hajj pilgrimage, IMAN hosted hundreds of community members during an uplifting Eid al-Adha celebration with Usama Canon, founder of Ta'leef Collective, and Yemeni scholar Syed Umar bin Hamid al Haddad, a direct descendant of the Prophet Muhammad. Longtime IMAN Arts leader Brother Ali joined these two special guests, and began the day by hosting an intimate discussion on managing trauma and supporting psycho-spiritual health with several Green ReEntry and Health Center staff members. Following that gathering, he delivered a powerful khutbah highlighting the importance of mercy and justice in strong faith communities.
Usama Canon has served as a spiritual advisor to IMAN for many years, and he met with dozens of staff and leaders after the jum'ah prayer. He acquainted his teacher–Syed Umar–with the IMAN community, and facilitated a touching introduction between Syed Umar, Shirley Muhammad, the wife of the celebrated Imam WD Mohammed, and IMAN board member Laila Muhammad, his daughter.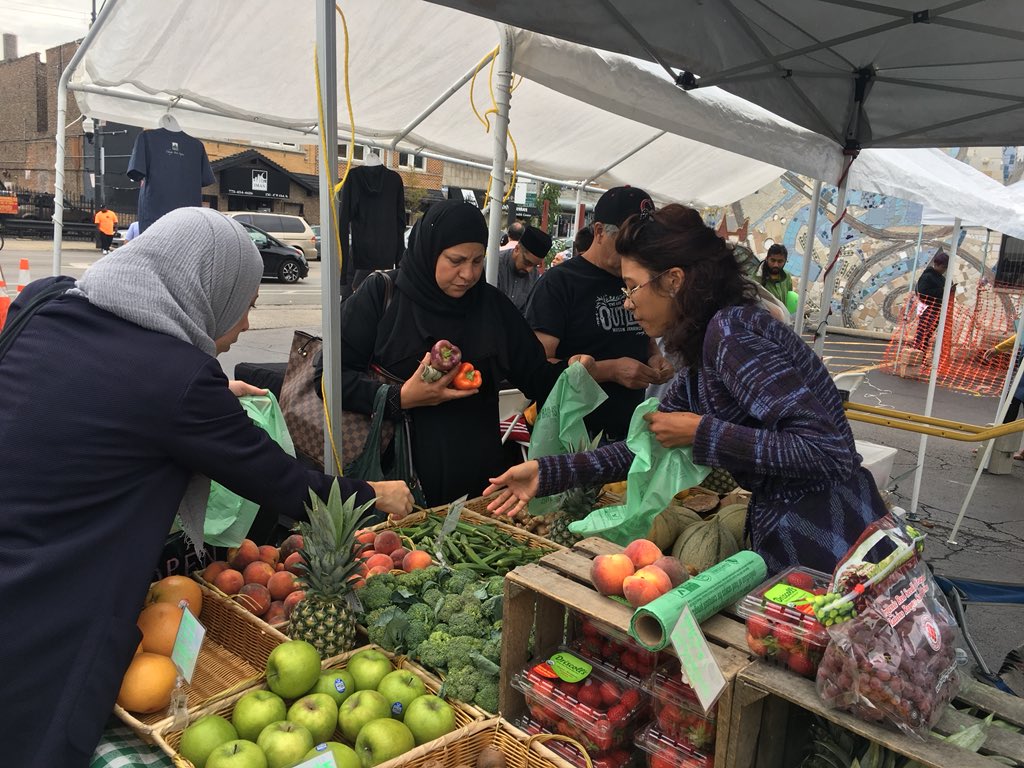 Syed Umar then toured IMAN's campus to experience the work's continued growth and impact.
Throughout the afternoon, guests also enjoyed an expanded Fresh Beats & Eats Farmers Market commemorating the Eid al-Adha holiday. A free, catered lunch was distributed to all in attendance, while Ronnie Malley and his internationally acclaimed trio provided captivating musical performances to celebrate the Eid season. The market featured children's activities like a petting zoo, and an inflatable bounce house. With the school year right around the corner, IMAN gave out dozens of free backpacks stocked with supplies to young students. IMAN's annual Eid Al-Adha celebration represents an important opportunity to bring community members together to learn about and share in the spiritual bounties of this special moment.