ATL Green ReEntry Incorporates Mental Health Resources
IMAN Atlanta continues exciting growth, and the establishment of a holistic center for Mental Health Services is a key aspect of its future trajectory. Towards this goal, Atlanta staff and leaders hosted community leader and licensed professional counselor Imam Nadim Ali (LPC) to facilitate a group therapy session with the current Green ReEntry cohort.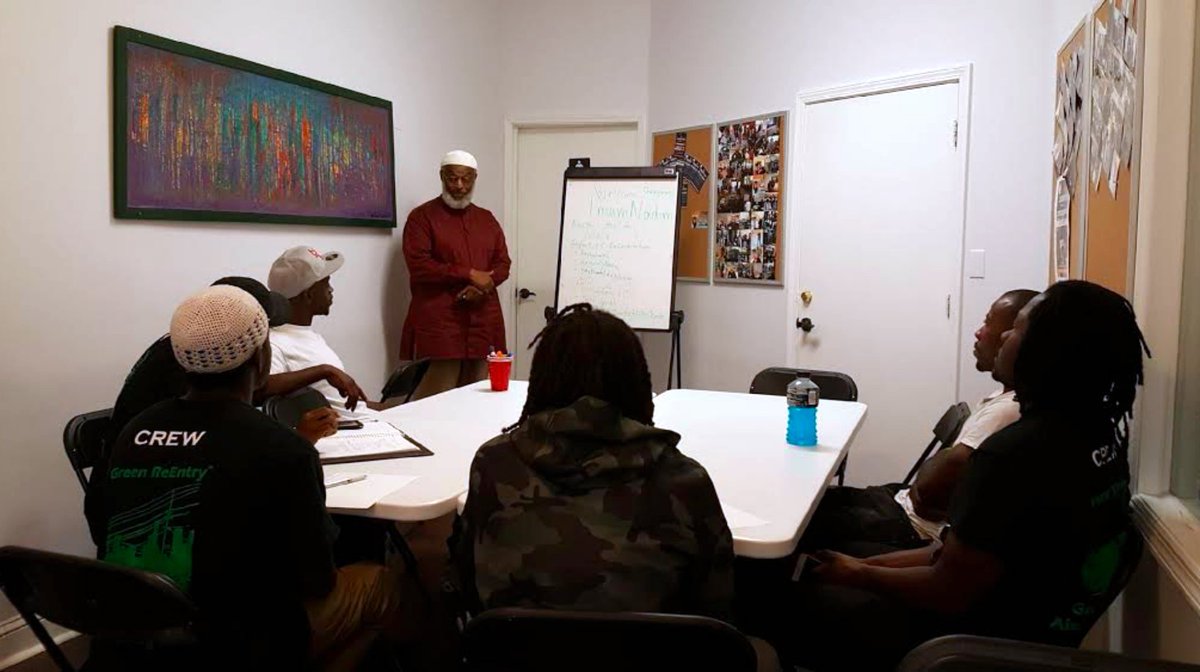 Imam Nadim has provided community-centered counseling services for over 20 years, and has specialized experience working with vulnerable populations. During his session with the cohort, he discussed various impacts of incarceration on individuals and communities. From the challenges of emotional regulation to Post Traumatic Stress Disorder, Imam Nadim engaged participants with real-world examples of how life challenges can adversely affect mental health, while exploring ways to cope with such difficulties.
Bringing the effects of trauma into focus while keeping the cohort grounded, Imam Nadim emphasized the influence between pre-incarceration trauma that may be exacerbated during incarceration. He advised on how to balance one's emotions, asking each Green ReEntry cohort member, "How are you processing your anger?" Imam Nadim added, "the core of anger is the need to be appreciated and loved."
Carrying on the momentum from this engaging discussion, IMAN Atlanta plans to continue providing services for the Green ReEntry Cohort. In September, IMAN Atlanta will partner with Mental Health America of Georgia to host a daylong Mental Health First Aid training to equip local leaders with critical skills and basic mental health knowledge.