Green ReEntry Cohort Joins #MarchForOurLives
An inter-generational group of nearly 40 Green ReEntry cohort members, staff and leaders traveled to Washington D.C. this March for a weekend of reflection, solidarity and learning. The trip gave many brothers their first opportunity to serve as ambassadors for Green ReEntry–and IMAN–outside of Chicago.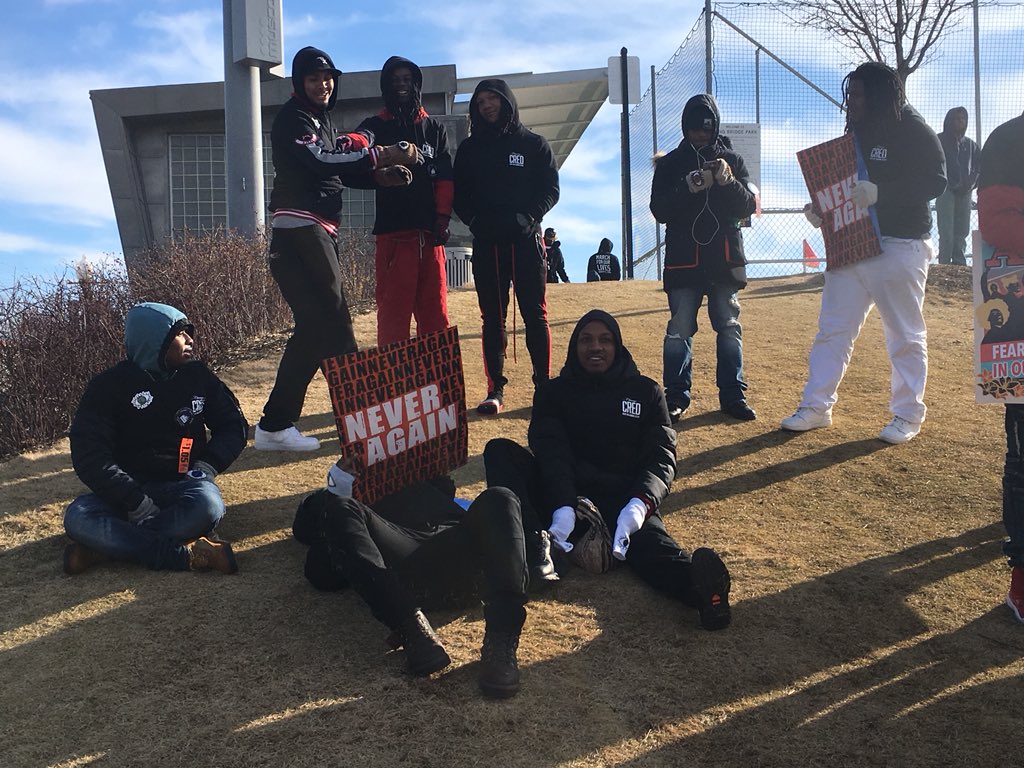 This visit to our nation's Capitol was highlighted by the group's participation in the massive March for Our Lives event held in downtown Washington. Alongside 700,000 people from across the U.S., the Green ReEntry brothers demanded an end to the gun violence plaguing communities throughout the country. Many cohort members have lost loved ones to a bullet, and the group marched throughout the day carrying the memory of former cohort member Steven Ward, who was shot dead last December.
The Green ReEntry cohort was then hosted in Baltimore by longtime IMAN ally Saafir Rabb, who led the group on a tour around his hometown. Rabb has helped lead many successful property development projects in Baltimore, and he readily shared wisdom and laughs with his eager guests. During an in-depth exploration of a current embassy renovation, Rabb connected young cohort members with several older colleagues working in carpentry, masonry and heating/ventilation fields.
As the trip ended, Green ReEntry case workers arranged for a tour of the historic Howard University. Both high school completion and educational achievement are interwoven into cohort members' goals, and immersing themselves in the college campus environment provided many opportunities for networking. After visiting the pioneering community at D.C.'s Masjid Muhammad, the cohort loaded the bus and returned to Chicago with rejuvenated spirits and a deepened sense of unity.